Stellar Message Board
Message Board for Open Minds
Updated 9-23-2013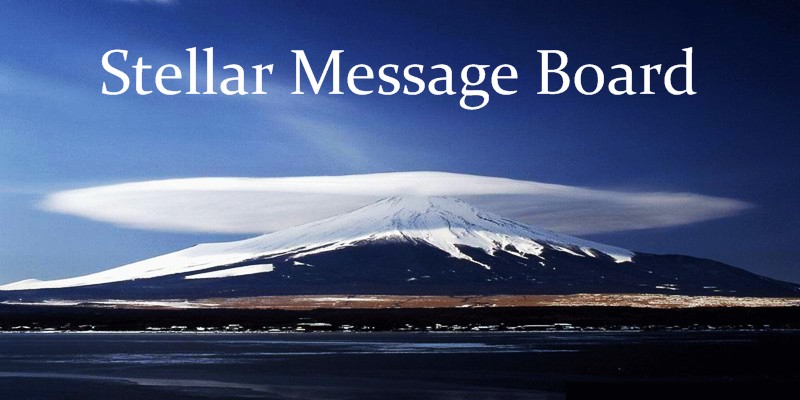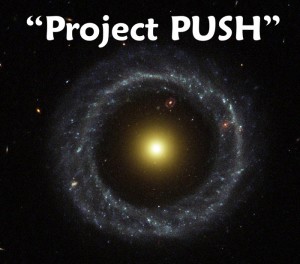 **************
Blue Star was called home because there was no more good news to report. Currently he is on his own ship The Sedora. He is reconnoitering with other Star Keepers and they are stabilizing portals that will be needed this Autumn Equinox. Yes he will be returning to the Earth Star planet from time to time. But it is his walking tour that has been suspended as he reported in his latest transmission. Yes, the transmissions will be continuing and he will be coming in and out of this dimension.
************
Special Notice: On December 18th. 2012, Hatonn informed us he would like us to begin posting his messages on our websites. Hatonn is director of communication between Earth and all points elsewhere during the era of Earth changes. He is a commander of an interstellar fleet and a communicator for those who cross the "Rainbow Bridge." He will begin sending us his messages sometime in January or early February 2013. They will not be on a daily or weekly timeline, but they will be posted on a regular basis. (Note: The date has been changed to late July or early August.)
.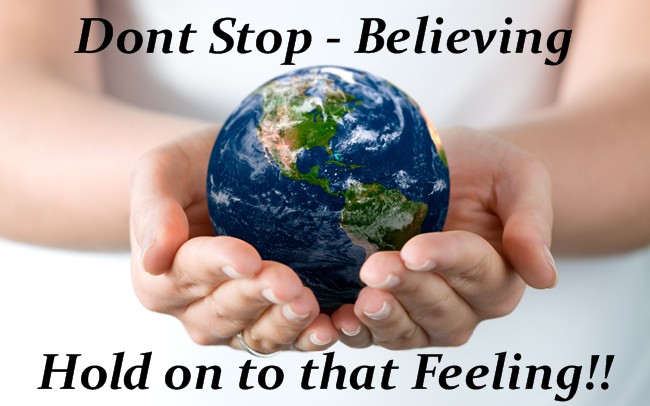 .
We are here, there and everywhere!!

Cammeron of Arcturus speaking with David
People are trying too hard to attend the level of consciousness they "believe' they need to achieve in every moment. Remember to keep everything simple, clear and focused. Ascension is multifold, it means raising ones awareness, ones understanding, embracing their intuitiveness and so much more.
Stop trying to put it (everything) into a box. Open the box and allow it to soar as your Spirit soars. You can not force your ascension, it must be allowed to progress naturally and without influence from energies that are in any way confined or restricted.
In every moment as long as you are doing the right thing for the right reason, as long as you are viewing everything with eyes wide open and heart and Spirit free from confines you are moving forward.
Be patient. Learn to accept that you are a Divine Being having a mortal experience. Learn to trust in yourself and know that you are exactly where you are meant to be at every moment.
Even moments of doubt and uncertainty are achievements if viewed properly and taking them into the proper context. Everything here, everything in life is a learning experience.
You cannot put limitations on anything or you stop the Universal flow, the ebb of the Creation processes flowing, soothing tides. Trust in yourself as All That IS trusts in you.
Cammeron – The future is written by those who are willing to embrace it!
*************
Recent Quotes
God – You can't shoot particle beams at the sun and not expect it to shoot back' (referring to HAARP and chemtrails)
Celestial Blue Star - The less oxygen there is on this planet the louder sounds will be, especially for sensitives'
 Cammeron of Arcturus- Weather patterns have altered, The energy signatures have changed. Everyone needs to learn more about the influences to the human body, as well as to planetary stability, magnetics play.
Zaz – We are here to co-create Heaven on Earth
Celest – The use of slang words shows a de-volvement of the species
Celest Blue Star -Humanity is at a tipping point. What people don't understand is that if they don't break the cycle ….the cycle breaks you. Be a pattern breaker, not a pattern maker.
******************
Planetary Conjunctions
The greatest of harmonies can come out of these types of conjunctions, for the people who live as true human beings. As for those who don't …. Well, stay out of their way.
The conjunction we originally were talking about was the one occurring with Mars, Mercury, Saturn, Venus and Jupiter, In this conjunction, when these planet will form a temporary alignment (Conjunction means close together) at an approximately 3 degrees separation of planets. This means that each individual energy that each planet has will be bombarding the Earth and the people. Astrologers we know and people who study astrology have been known to cringe when such a powerful alignment as this occurs. Planetary energies should be studied by everyone. You do not have to be an astrologer and you do not have to run into fear because of what you learn. Consider this to be furthering your education.
Here is what each planet's energy is:
Mars – Planet of War. Heavy duty bombardment of contentious energies impacting upon the Earth and simultaneously upon people. People who live in harmony will be perplexed by what they witness as escalations of war mongers threatening or preparing to attack other countries occurs. However, people who are unstable – escalation of domestic violence, children turning against other children, road rage and everything else not nice.
Mercury – Planet of Communications. This close to Earth it can cause disruptions in any type of communication, electronic, verbal, anything at all. Yet it can also cause the mind to start mind linking unconsciously with like minded people. Of course this is only if it is not retrograde.
Saturn – The Great Teacher, harsh task master and karma. Saturn is the "in your face" planet. As the great teacher it issues you report cards on either what you are doing or failing to do. As the harsh taskmaster it can create situations which cause you to change the way you live, act and think. As karma, well, "payback is Saturn." For people who are following their truths and at least trying to live the right way Saturn can be a great comforter and understanding teacher. Not harsh, and gives you rewards for what you are doing.
Venus – Planet of Love. This has to do with all relationships, friendships, family, and business relationships. Venus points out fractures in relationships and encourages you to leave the unhealthy ones. And if you do not, Venus gently hands you over to Saturn.
Jupiter – Planet of Empowerment. Jupiter is expansive thought, sentience without constraint, assists in building healthier lives. Jupiter embodies inspirations, energetic life and is very loving. However Jupiter does not tolerate procrastination well. Jupiter can stir the cauldron to nudge you when you need it. What you do with that nudging depends on whether or not you are sent to the great teacher.
.