Home

   

Website Updated July 23rd, 2014
***** 
Important NEW Postings and updates
7-11-2014
Greetings everyone, we have been hearing from many of you who participated in Project PUSH and the overall response so far is that all of you felt you were working at a level much higher than you had been previously with the other PUSH projects. We as well as all the Luminescents (the Gods and Goddesses of all the Universes), The Creator and everyone else with Divinity were very pleased to see so many of you coming forward and doing your part in raising the vibrations of the Collective Consciousness. We ourselves born witness to a mighty bevy of Beings from everyone coming together and collectively received your intents and PUSH-ed right along side with each of us. Job well done. We will be speaking more about this in the near future. For now, be proud of yourselves as we are proud of you. Keep on PUSH-ing whenever you feel inspired to do so. Our focus and intent is much needed in these NOW Moments as The Great Hammer, The NESARA Wave, The Christ Consciousness and All That IS of Divinity continue to expose the malevolent forces and bring truth out of hiding for all to see. Everything is occurring at a highly accelerated pace right now so please do not let a moment go by without honoring your SELF for Be-ing your Higher Self.
Salude, Celestial and David
6-23-14 – Blue Star Transmissions – Special Edition
******

Project "PUSH" June 25th 2014
http://awakenedhearts.com/2014/06/06/project-push-june-25th-2014/
********
As many of you know we have been having difficulties keeping our websites online. We are in the process of switching to a new server as the one we have been using has been having serious problems.. Please bear with us on this. Thank you.. Celest and David
*******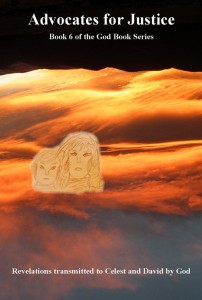 God's 6th book, "Advocates for Justice"
became available on 3-28-2014
To read some of the first book comments go to http://godumentary.com/about/god-books-readers-comments/
You can order your copy directly from the printer at https://www.createspace.com/4735072
or on Amazon at https://www.amazon.com/author/celestialbluestar
The Kindle version is now available at the link above.
PDF versions are also available on Rainbow Products http://rainbowproducts.awakenedhearts.com/
Updated 5-19 To read more about this current book of God's and some of the Book Excerpts please go to – http://godumentary.com/2014/03/28/advocates-for-justice/
……..
and
******
Worthy of revisiting
******
******
This website continues to research and explore various realities and myths that are commonly known as "Paranormal." Although we contend that these things are quite rational and normal… for the most part. We are dedicating this website and our time and work on it, as an ongoing effort to Awaken the Hearts of all people to the truth behind the events occurring on this planet…because we care. These discussions on this website will be for those who need to know, those who already know, but NOT for those who don't want to know.
 Contrary to some peoples beliefs, This website is "NOT" for entertainment purposes. Salude.. Celest and David
This website will be updated as we have time. All current postings to all three websites are listed under "Update Notices"
All of "The God Book Series" and the "Blue Star the Pleiadian" Series of books are available on Rainbow Products
.
.